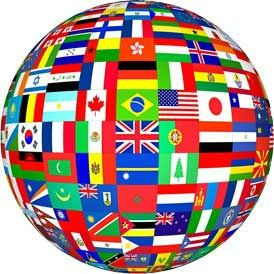 In South Florida International cash buyers are the proverbial white elephant for buyers. International buyers often offer sellers cash deals with short closing times and other favorable terms. While this has been a resounding sentiment amongst South Florida realtors, National Association of Realtors in concert with Florida Association of Realtors polled 977 realtors and recorded findings over the past year from July 2012 to July 2013 on the international buyer preferences and tendencies and also on exactly how many sales were international. For the purpose of the study international buyers were considered those that were here either part of the time for vacation or those that purchased property to rent. Below are some of the key statistics from this study showing that international buyers are in fact a major player in buying in Florida, but we already knew that!
In dollars, international transactions were 9% of sales from July 2012-2013

84% of international transactions were completed in cash

Of all international purchases, 47% were single family homes, 34% condos, 11% townhomes

2 out of 3 realtors in FL have international clients

80% of international clients felt that Florida was cheaper than their home country and a better value

21% of international buyers in Florida focused on Miami and Miami Beach area

Prices paid by international buyers are higher on average than domestic
If you would like to learn our international marketing campaigns for selling your property, contact us today!